To celebrate the last bank holiday Illamasqua decided to reduce certain nail polishes to £7.50 (RRP: £13.50) so I could not pass up on that! I bought my self three shades, Radium- a lovely lime green, Scarab- a dark glittery red and Poke- a rich glittery purple. I also got a red eye shadow. Plus they gave me 15% off for myself and a code to give to my friends! (Email me at forever-after@live.co.uk, if you are interest in 15% off and I shall send you a code!)
Excuse the really shabby painting, I did this quickly
just to display the colours and I am sleepy.
I am so happy with these! They are such nice colours, and totally worth the money, the glitter in Scarab and Poke is really fine and just makes them look shiny. I have been wearing poke for the past week and have gotten quite a few compliments, even the lady at the Tesco counter loved it and gave me a purple lighter just because it matched perfectly haha. Also they are thick enough that only one coat is needed. I thought the chunky square top would make it harder to apply, because I am used to slimmer lids, but I was wrong and there is no difference in difficulty between the square chunky lids and the normal ones. Definitely worth the money! Check out more nail polish shades
here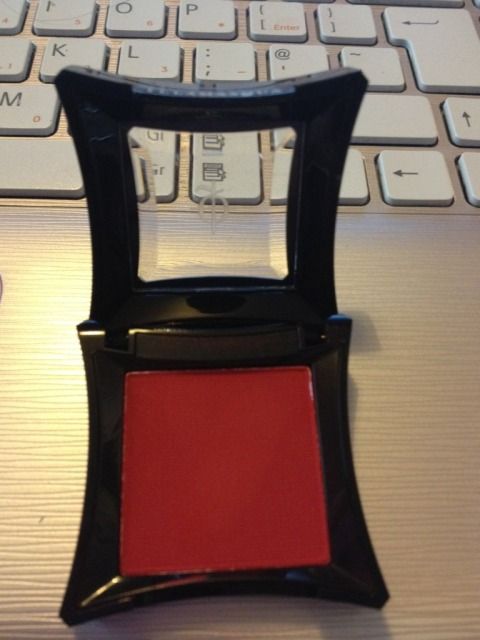 RRP: £15.50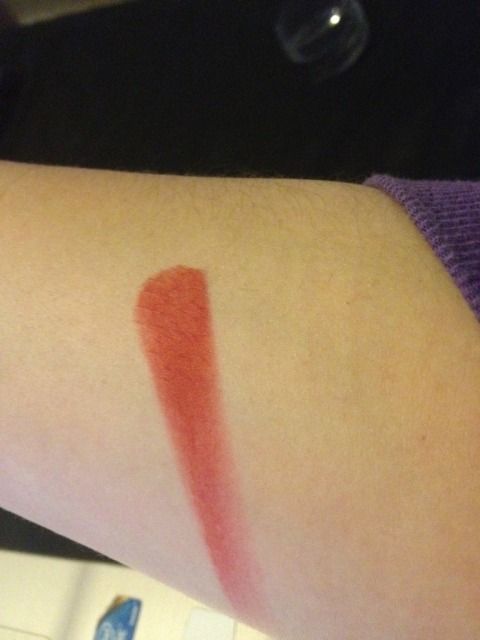 And finally the eye shadow, I desperately wanted a new red eye shadow so I got the shade Daemon, it's a really deep red, and I absolutely love it and can't wait to try out some looks with it! It's highly pigmented, and such a lovely red, some reds look like a dark pink, but this a proper red colour :) They also have a huge range of colours: so many that I am scared to go shopping on their site again as I might buy them all, but check them out
here
I highly recommend Illamasqua, it is pricey but worth it! So what do you think of my purchases? Is there anything on their website that you want?