So my Lime Crime Candyfuture lipstick in Styletto arrived today! I ordered it yesterday morning and it came today, so that was a super fast delivery, I only paid for standard, it was also despatched on the same day of ordering. So thank you to
Love-Makeup
, I also got a 5% discount on my next order with them, I am seriously eyeing up some of their Sugar Pill range, so we shall have to see next pay day.
The Lime Crime Candyfuture lipstick was packaged in a rather cute pink box with a sparkly unicorn. And the actual lipstick was the same style and is really pretty. The looks of the packaging aren't everything, I know, yet it's nice to have aesthetically pleasing make up containers to display. I'm a sucker for gorgeous packaging.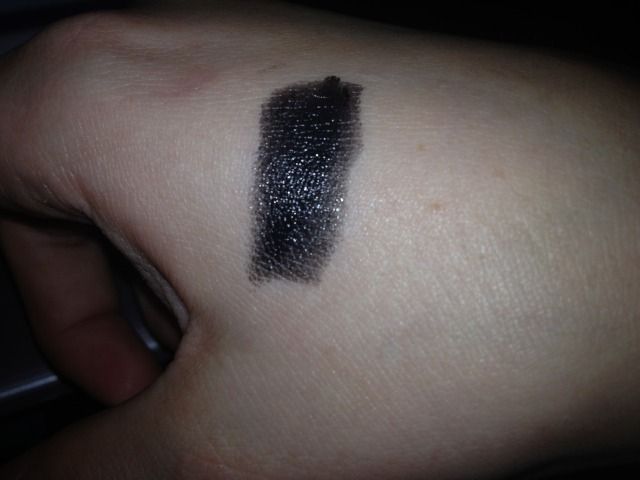 It is a really nice and glossy lipstick which contains fine glitter to make it more glamorous. Plus it isn't too sticky feeling, it makes my lips feel smooth and soft. Unlike other black lipsticks I have tried this one hasn't dried out my lips which is a bonus. All I did was simply line my lips with a black eye liner pencil and there appears to be no need for filling the rest of my lips in with eye liner to create a base, as the lipstick is thick and has great coverage which is good because it save time, eye liner and will stop dryness due to excessive eye liner .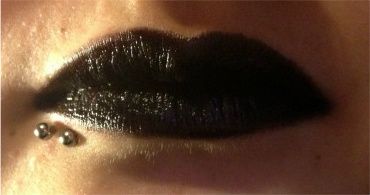 It also smells of marshmallows, generally black lipsticks don't smell particularly great (they're usually really chemically smelling if you get what I mean) but when I tested it on my hand I could smell marshmallows and was pleasantly surprised to find out it was the lipstick. And now it's on my lips I keep getting wafts of the marshmallow smell.
Lime Crime is also vegan and does not test on animals which is clearly stated, and as an animal lover this makes me happy, because these days you can never be too sure what has been tested on animals and what contains animal products, so to have that reassurance is always good!
So far I am really happy with this lipstick and it was definitely worth the £14.95 (including postage) I spent on it. The Lime Crime Candyfuture lipsticks have a range of fantastic colours, here's a list of colours from the site I bought it from:
clicky clicky
.
This shall definitely be the lipstick I wear to London on Tuesday! After that I shall report on how well it lasted on a day out.